We are a registered charity. Our main focus is on supporting the delivery of community benefits though the medium of innovative projects within the surrounding communities of the rail stations and rail passengers. The stations along the line we currently support are Rutherglen, Cambuslang, Newton, Blantyre, Hamilton West, Hamilton Central, Airbles, and Motherwell. 
Our aims are:
To reduce the effects of poverty through bringing communities to work together in partnership.
To raise attainment through education/promoting rail safety.
To increase social cohesiveness through community action/volunteering .
To improve the areas around the stations and communities; helping them to thrive.
Charities
Rail 74 is involved with several charities including Healthy & Happy. We work with these charities to bring opportunities into the community.
Schools
Rail 74 works with local schools to develop student's skills and bring them to work within the community.
Stations
Rail 74 helps maintain our stations and secures funding for locally driven projects
How we can help ?
We work in partnership with various community groups/charities and the railway companies to help each other deliver community benefit. We hold monthly meetings and employ a development support officer to help your project come alive. We can fund directly or support an application to larger funds from Avanti west coast, Scotrail, Cross Country or Transpennine to help you realise the community's aspiration.
Examples of previous projects include :
Totem pole at Hamilton west involving vulnerable groups virtually to make and design and piece of wooden sculpture, learn new skills and build confidence.
Mural at the entrance to Rutherglen station – two local artists were commissioned to design a mural which would reflect Rutherglen's history. Stories were gathered from local schools and care-homes led by a storyteller and captured in paint which makes a welcoming and interesting focal point for the local commuters and community as a whole.
In 2021 we will embark on an interactive art project which, by engaging with novel design, aims to encourage a cohesive approach to support and raise awareness of mental health issues. This will bring the community together by involving local young people, in its design, with the aim of reducing suicides and anti-social behaviour locally and on local transport infrastructure.
Our Stations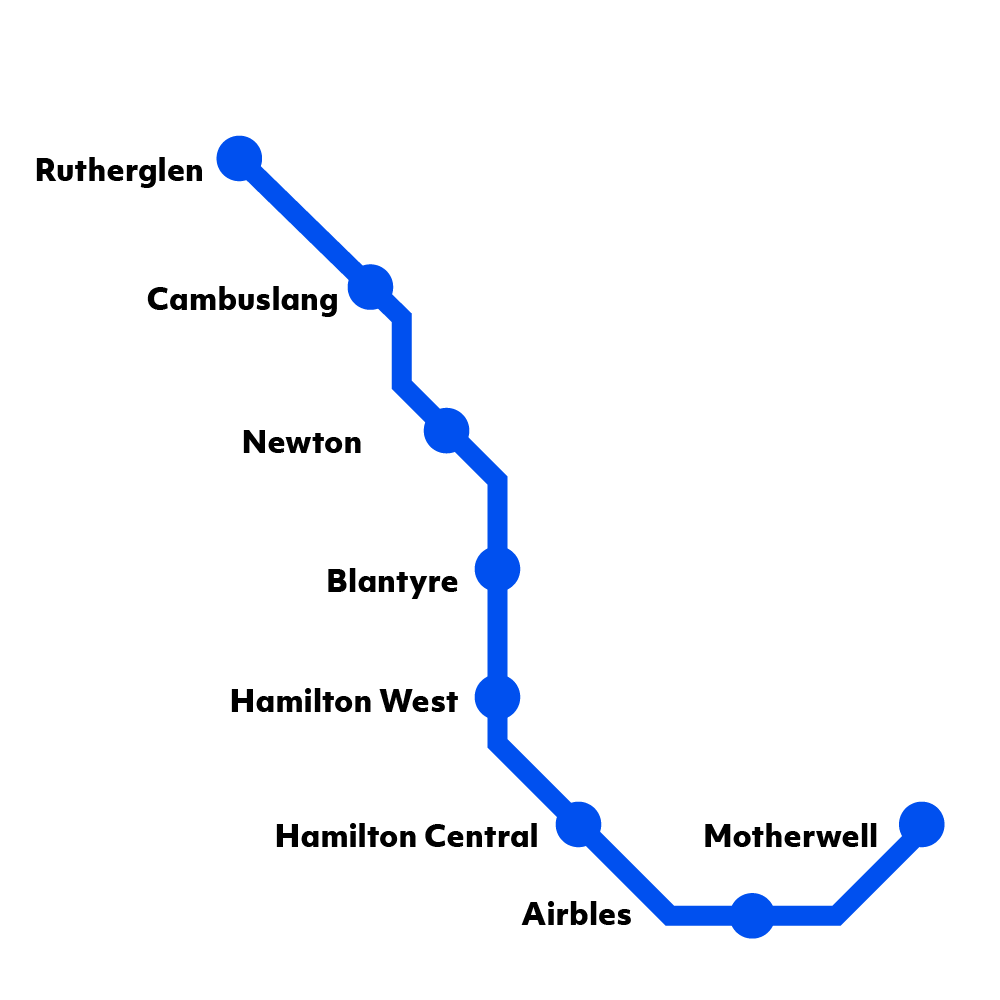 Meet the Team
Suzie McCheyne
Development Officer
Nigel Wunsch
Cambuslang Rotary